Laxman's 'loveliness' will always increase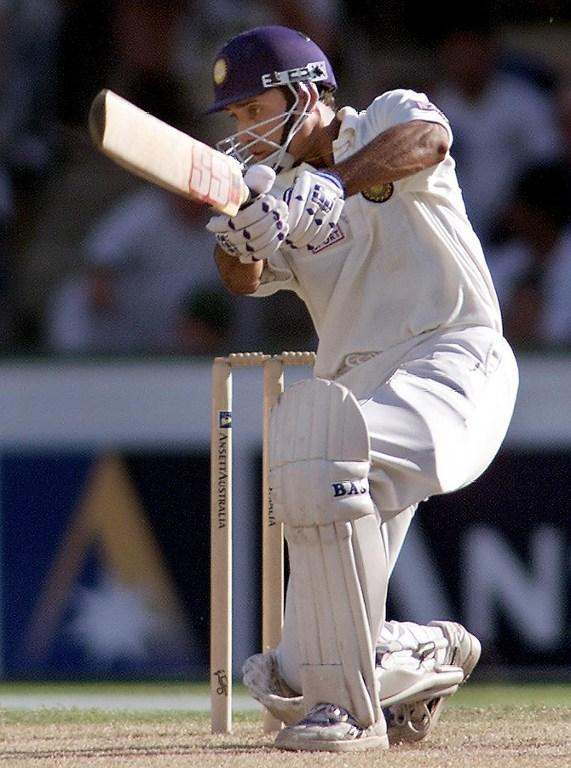 A thing of beauty is a joy forever--John Keats  
And so was, and will always be VVS Laxman. 

Laxman's batting is like the blessing returned after fervent prayers. It sits light on you, envelops you, seeps into your heart and settles there. Roll your trousers up to the knees, dip your legs in the cool water of a blue lake and look at the sun rise on the horizon; watching Laxman at the crease can be compared to such soothing effects. You can forget your worries, and just sit and soak and marvel.
There are many who sing praises of his wristwork, but take time to ponder on his cover drives. The one which I love the most came during his 167 at the Sydney Cricket Ground in 2000. The magnum opus arrived early in the innings. Damien Fleming's outswinger was carved through the cover region. And the shot was played in such a manner that for a long time I searched the Thesaurus to find the perfect adjective. 'Beautiful' just wouldn't do.
The ball swung away just a bit before pitching on a fullish length. For a while it looked as if Laxman would sweat getting to the outswinger. But as it came closer and closer, Laxman bent down in sync with the dipping ball, in a flash his bat created an invisible arc, the sound of wood hitting leather breached the encompassing buzz of the crowd...a pause followed, and then, the flutter of claps grew rapid.
The final image is a bewitching one. It makes one 'Youtube' it again and again. Laxman on one knee, his eyes on the path of the ball which he has just sent through the covers, his bat, having completed a crescent is near his left shoulder. It is an image which should be sculpted.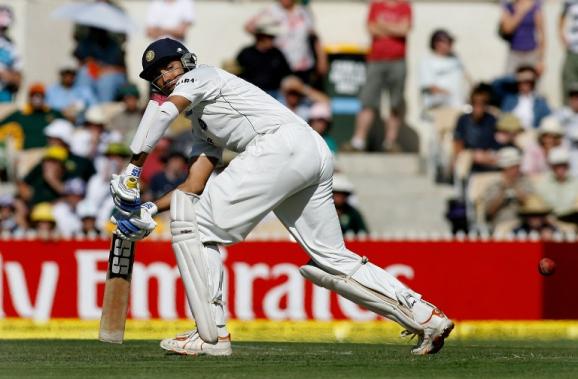 There is another favourite VVS shot I love to rewind again and again. And this time, it were his wrists which produced undiluted joy. Eight years after his landmark 167, Laxman returned to the SCG with India once again in trouble. 
Opener Wasim Jaffer had been accounted for and Rahul Dravid was in the middle of one of his epic struggles at the crease. Laxman entered, pulled Lee's short delivery through mid-wicket, caressed Mitchell Johnson through the covers and against Stuart Clark, sprinkled some more magic.
Clark delivered a full length ball on the middle-stump, Laxman's bat came down from his back-lift and at the last moment he flicked his wrists just enough to send it racing back past the puzzled bowler. It could have gone anywhere between mid-on and square-leg, and therein lay Laxman's artistry. 
Laxman at the crease was symmetry. He resounded in arcs and angles. His drives were nominal touches which sped through the off-side. He made a simple push look regal. His wrists played god. 
In time we will remember Tendulkar for tons, Dravid for grit, Ganguly for fortitude and Laxman for the sheer beauty he brought to batting. And like John Keats so eloquently mentioned in his poem Endymion--A thing of beauty is a joy for ever: Its loveliness increases; it will never pass into nothingness; but still will keep a bower quiet for us, and a sleep full of sweet dreams, and health, and quiet breathing.
Laxman will remain embedded in us. His 'loveliness' will always increase.
Vineet Sharma
Vineet is of various sporting loyalties. He's been an ardent supporter of England's Test side right from the days they got woefully clobbered in every Ashes series in the 90s. FC Rubin Kazan won his heart when they pulled off a shocking win at Nou Camp in the 2009-10 Champions League season. A die-hard fan of Jo Wilfried Tsonga's grit-packed game, he is charmed by golf and Ana Ivanovic in equal measure. He believes a thousand IPL's can't match the adrenaline rush of the first session of a Test. Someday he wants to go to Trent Bridge and pay his respects to Harold Larwood.